Well, you got it , the only one interested in the town , add me one discord Cristian632#9845 and when i am online pm me and i will transfer it to you ;)
Howdy, i dont have time to play minecraft anymore and my town which i put alot of work into goes to waste ... so i am giving it away to someone active , the faction have 1,4 mil in the bank and i will also give every material i have around 30~ full chests of different building blocks ...
I couldnt post a picture of everything i build but here is some picture , mostly unfinished :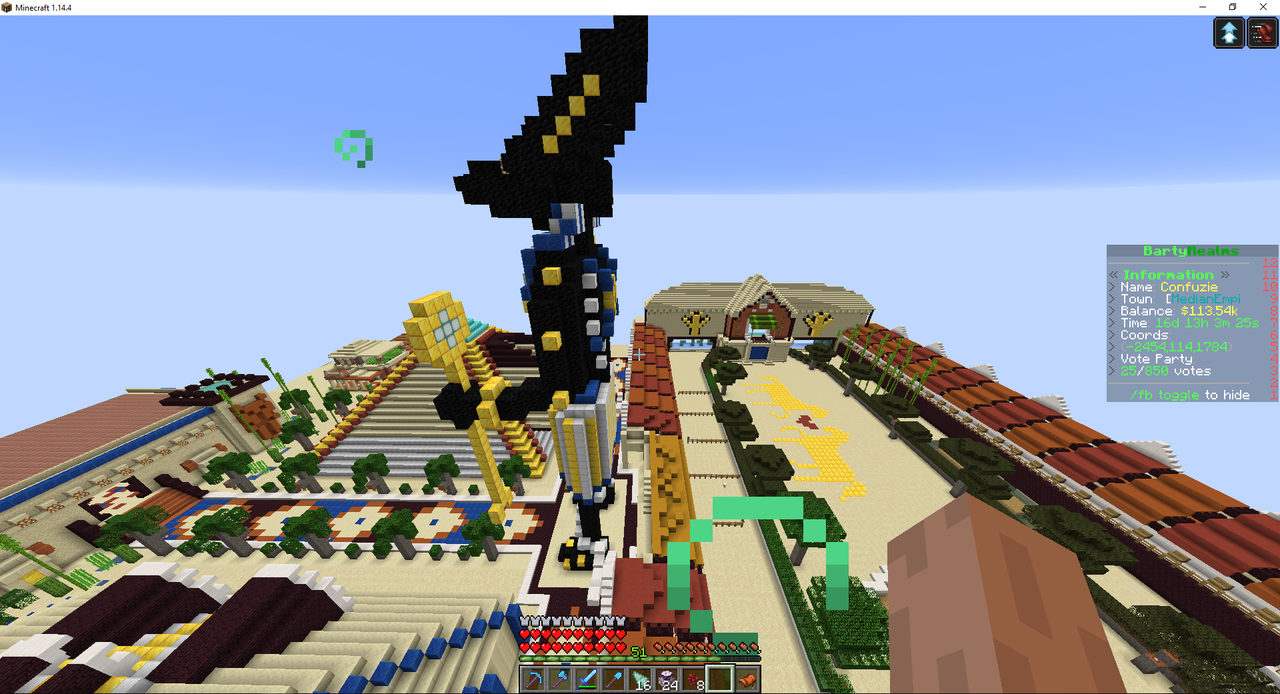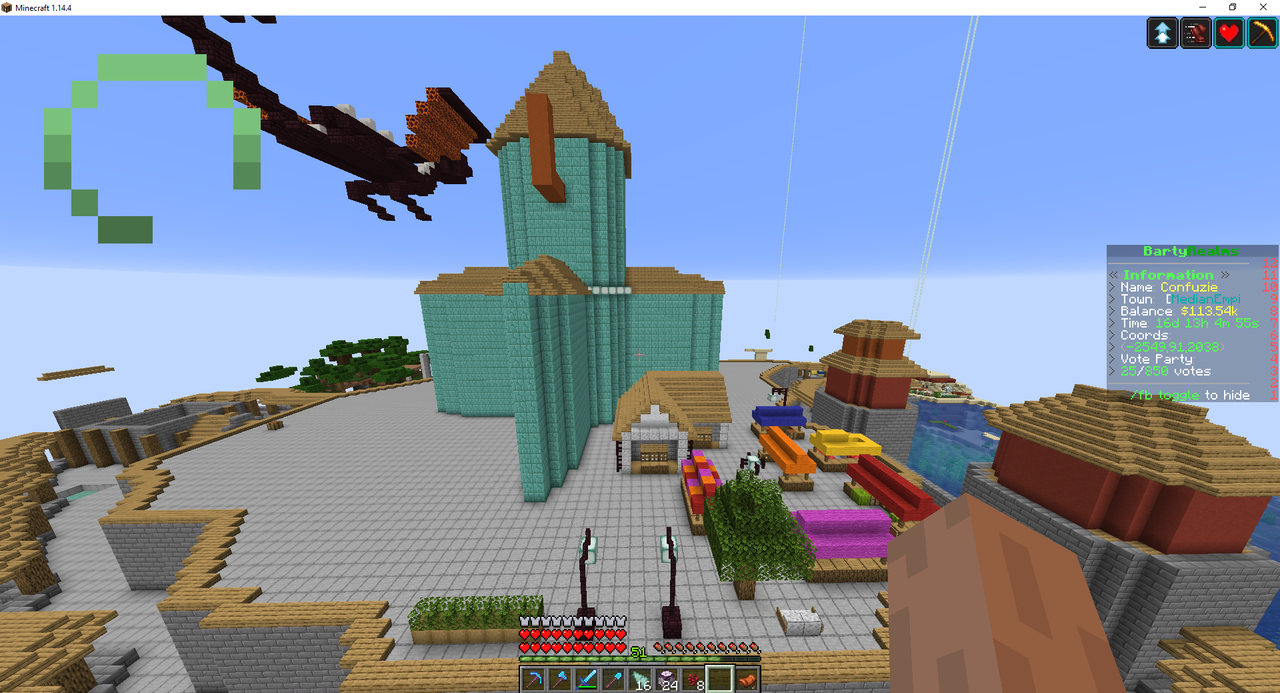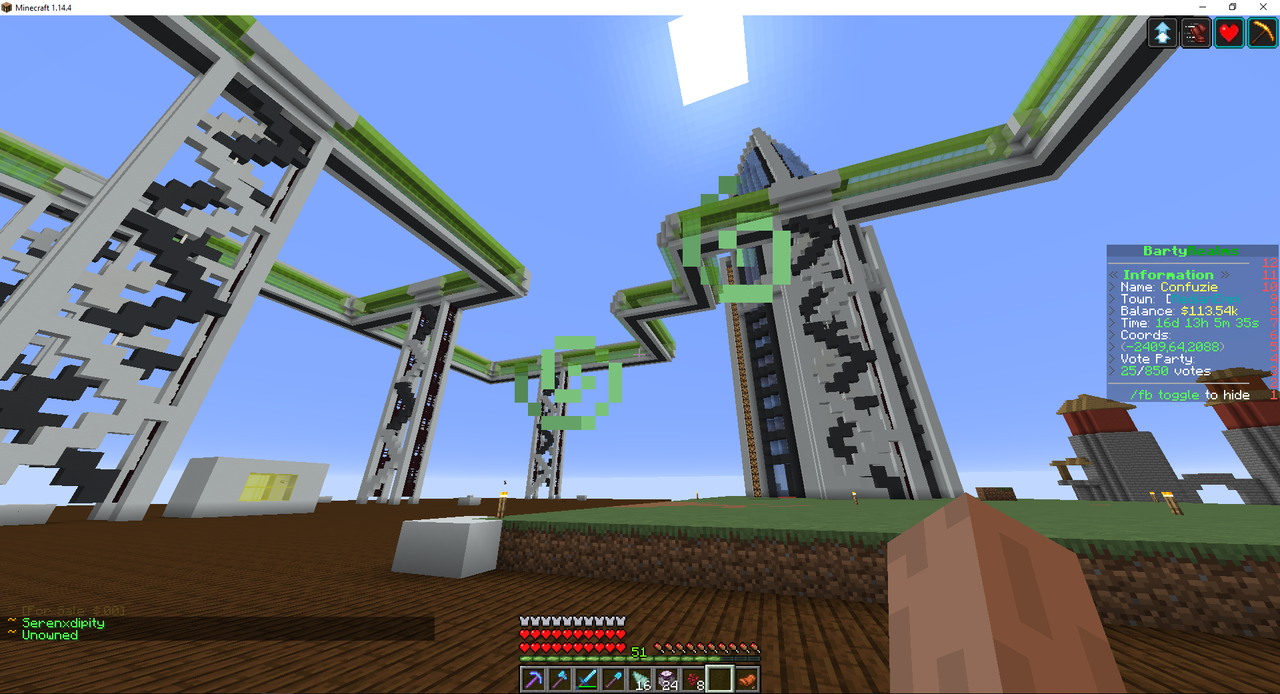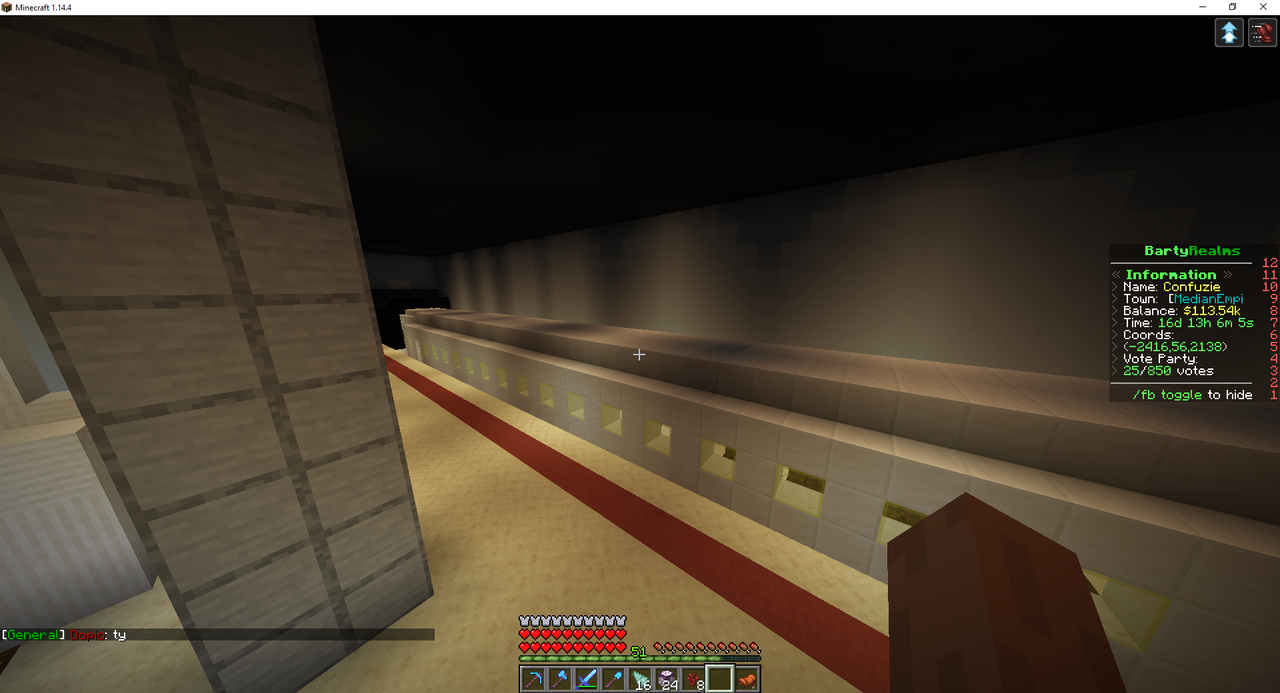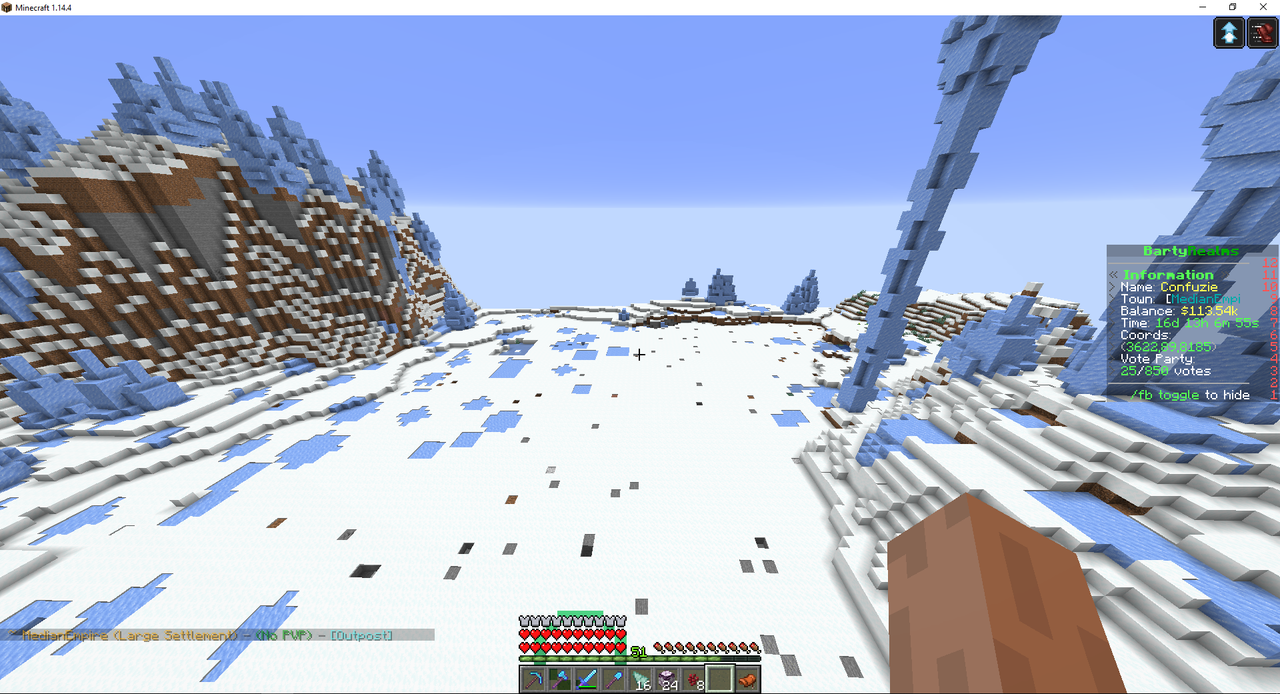 https://postimg.cc/gallery/fo23cvzu/
Everyone who is intersted in it just post your curent building and a picture with your time playing .
There is a command for removing all brewing/furnance for jobs , its /jobs clearownership
My idea is that you could buy/make nations for 1-10 mil $ , so residents in that nation could buy plots in every town ruled by that nation .
Also a nation can have only 2-4 towns 
This will make posible playing and build between towns , will be so much fun :D i really want to hear your opinions about this
In my opinion, survival part of minecraft is always a bad joke no metter what are you doing to it + the server is towny so there isnt a point at all for hard mode .